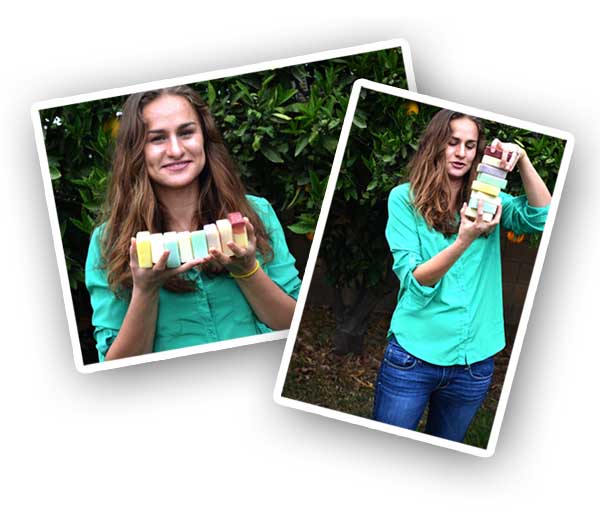 Poth&Cary began in a small two car garage on a quiet street in Ventura, California.
Like so many small businesses, soap making began as nothing more as an after-work hobby of mine. At the time, I was dealing with a large amount of work stress, so concocting and testing bath and shower products was a much needed escape for me! As more and more compliments and requests came flooding in, I thought there might be something more to this whole soaping thing.
I created my first batch of soap in the backyard since my husband still commandeered the garage with his tools. Over a year later, I've moved into the garage and his tool shed is out in the backyard. I've been fortunate to have worked in e-commerce, marketing, and web design, so this entire project has been a labor of love. I'm R&D, production, site designer, graphic artist, marketer, office personnel, shipper, and bath product fanatic.
I had a blast creating and testing all of our products and I hope you will enjoy and use them as much as I do!
Happy Soaping!

-Tina